ISRERM 2022
The International Symposium on Reliability Engineering and Risk Management (ISRERM) is a bi-annual international conference on topics which cross several engineering and civil disciplines with the aim to advance the reliability engineering and risk management fields jointly with synergetic developments in applications.
The 8th edition of ISRERM will be held in Hannover, Germany, on 4 - 7 September 2022.
The objective of ISRERM 2022 is to provide an all-round inspiring environment and a multi-disciplinary forum for the exchange of knowledge and expertise on theories and methods in the field of Reliability Engineering and Risk Management, and on their application to a wide range of industrial and civil problem areas.
Digital transformation has gathered pace in all industries and there are exciting opportunities for breaking completely new grounds in analysis such as machine learning, decision making such as human-machine collaborative decision making, and deployment using cyber-physical systems such as IoT. ISRERM 2022 will hope to serve as a launch pad to bring reliability engineering and risk management to the next level.
The 2020 pandemic has also brought greater urgency to develop societies in a sustainable and just way. Reliability engineering and risk management have a role to play in this large agenda, because it is increasingly important to ensure a safe and proper functionality of our technological and industrial systems, as a basis for further sustainable economic and societal development. The conference provides an academic and industrial platform to discuss challenges and solutions across various engineering disciplines, such as civil, mechanical, energy, aerospace and aeronautics, offshore and marine, and others.
We, the organizers, are very much looking forward to a vivid exchange of ideas and visions, with a broad thematic coverage.

© Torsten Ilsemann
---
Organization
The 8th International Symposium on Reliability Engineering and Risk Management (ISRERM) is organized by the Institute for Risk and Reliability, Leibniz University Hannover, and supported by the European Safety and Reliability Association (ESRA), the Risk and Resilience Measurements Committee of the ASCE Infrastructure Resilience Division, the Safety Engineering & Risk Analysis Division of ASME (SERAD), the Liverpool Institute for Risk and Uncertainty, and the International Joint Research Center for Engineering Reliability and Stochastic Mechanics (JCERSM).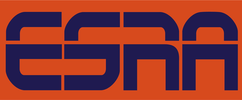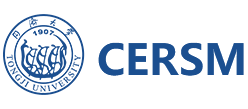 ---
Timeline
Mini Symposium Proposal
April 30, 2021
Notification of Acceptance
May 15, 2021
Abstract Submission
August 31, 2021
September 30, 2021
Notification of Acceptance
September 30, 2021
October 31, 2021
Full Paper Submission
December 31, 2021
February 14, 2022
Notification of Acceptance
February 28, 2022
March 31, 2022
Final Revised Papers
May 31, 2022
Registration Early Bird
June 14, 2022
Conference
September 4-7, 2022